WARNING: This product contains nicotine. Nicotine is an addictive chemical.
Explore a variety of enticing shisha tobacco flavors that will transport you to exotic destinations. Embrace the art of hookah.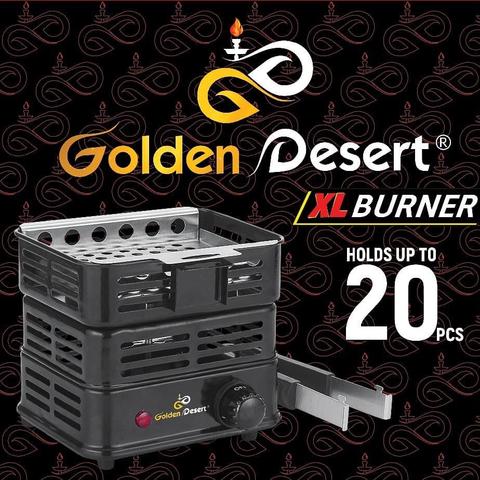 Best Burner In The Market
Golden Desert XL burner is the latest and greatest burner. Hold up to 20 pieces of charcoal. Perfect for daily use and when you have guests coming over! Less wait time and more time to enjoy your hookah session.  
Shop Now